ERIN BABARSKIS | October 2020

Age: 40

Occupation:
Americas Senior Event Manager

How did you learn about CrossFit Warehouse?
I was told to try it from an OrangeTheory Coach
How has CrossFit Warehouse changed your life, lifestyle, and level of fitness?
CFW has changed my level of fitness hands down.  Workouts vary and are always challenging. It has taught me to be more conscience of my fitness in everyday life, such as what I eat and that stretching and taking a rest day is ok.
List short/long term goals you would like to accomplish through CrossFit Warehouse:
Short term – Get my weightlifting certification, get a pullup, increase my endurance
Long term – Maintain my level of fitness and live a healthy life
What do you like most about CrossFit Warehouse?
The people.  We have an amazing community!
What is your favorite CrossFit movement?
Clean & Jerk/Snatch
What is your least favorite CrossFit movement?
Running
What movements would make up your Favorite WOD?
Cleans, Assault Bike, Dumbbell Snatches, Rowing, Push Press/Jerk
What does your nutrition look like?
About to go back to Macros.  They have taught me not to be afraid of food, especially carbs.
Favorite movie?
Legally Blonde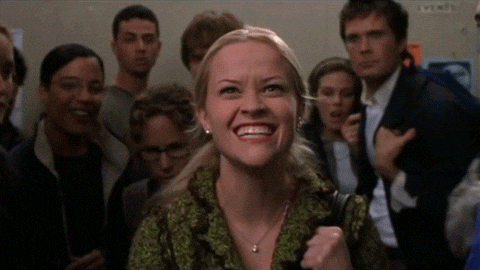 Favorite music artist/band?
Anything EDM
Favorite song to work out to?
Anything with a decent beat.
Achievements you'd like to highlight within your life?
Mom to two amazing daughters!
Immediate Past President of Meeting Professionals International – Chicago Area Chapter
List a few things we don't know about you:
Volunteered at the 2019 CF Games in Madison…was supposed to Volunteer at the Rogue Invitational in May – then COVID happened .
Retired from Spartan Races after my last race in Killington in 2017, however will still do Stadium Races as they are basically CF workouts anyways.
Can Irish Dance
In 10 words or less, what does CF mean to you?
Well rounded fitness where you can challenge yourself everyday.
What advice would you give to someone looking to join CrossFit for the first time?
Just try it even though it may feel uncomfortable.  The hardest part is walking into the gym the first time.  It may be intimidating, but there really are all different levels of skill and fitness. Take the time and start with technique and learn the movements, everyone started with an empty bar and light weights.  The great thing about Crossfit is that everything can be scaled based on your strengths and weaknesses. It really is for everyone.