JESSICA SAVOLAINEN-GARCIA | September 2020

Age:
43

Occupation:
Lunch Lady at Simmons Middle School, Fitness Enthusiast, Master Granola maker and a budding Nutrition Coach

How did you learn about CrossFit Warehouse?

Coach Ray finally wore me down enough to give it a try.
How has CrossFit Warehouse changed your life, lifestyle, and level of fitness?
I didn't play sports in college or high school…..except track during Freshman year, lol. I thought for a brief moment I wanted to be a runner….🤣 boy was I wrong. As an adult, aside from P90X and treadmill running, my previous level of fitness was basically….none, lol. CrossFit Warehouse helped lead me to a healthier lifestyle, one full of physical challenges and mental hurdles that continue to push me on a daily basis. It has helped me see the importance of physical fitness, especially for us older folks. The community here is my fit family, they hold me accountable and help me celebrate my wins. Best support group ever!
List short/long term goals you would like to accomplish through CrossFit Warehouse:
SHORT TERM: 300# Deadlift by January/February, learn to string together toes to bars and start helping people on their nutrition journeys. LONG TERM: To one day gain enough shoulder strength to get a bar muscle up and not hurt myself. To have the ability to help make meaningful change in other's lives. To encourage others and be an awesome partner/cheerleader for their successes.
What do you like most about CrossFit Warehouse?
Hands down the people.
What is your favorite CrossFit movement?
Tie between Farmer Carry and Deadlifts
What is your least favorite CrossFit movement?
Tie between running and Assault Bike….probably Assault Bike.
What movements would make up your Favorite WOD?
Farmer Carries, Deadlifts, Devil Presses, Dumbbell Snatches.
What does your nutrition look like?
Intermittent Fasting and Tracking Macros.
Favorite movie?
Nacho Libre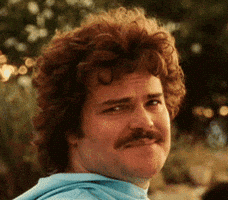 Favorite music artist/band?
Beastie Boys
Favorite song to work out to?
Truth Hurts by Lizzo (even though Coach Ray and Coach Craig ALWAYS change it when it comes on! Lol)
Achievements you'd like to highlight within your life?
Being the mother to 3 empathetic, funny and kind children, I couldn't ask for more…except maybe some big old biceps and a large posterior chain.
List a few things we don't know about you: As a child I was TERRIBLY shy and would have a hard time talking to people. Crazy I know! I used to be a B-Girl in High School and would tag all over the city (public property only.) I LOVE dancing Salsa and Merengue. I'm left handed. If I can't sleep I play sodoku on my phone until I wake Ray up with my phone light. I'm half Finnish and half Puerto Rican.
In 10 words or less, what does CF mean to you?
Catalyst for change.
What advice would you give to someone looking to join CrossFit for the first time?